American rapper and singer of Ghanaian heritage Vic Mensa , isn't in a good mood after returning to the United States following his African tour.
According to a TMZ report, the rapper was apprehended by customs authorities at the airport after being discovered with a cache of mushrooms, which is illegal.
According to evidence obtained thus far, the rapper, whose legal name is Victor Kwesi Mensah, is currently in custody.
The rapper was detained and brought into jail Saturday at Dulles International Airport outside of Washington, D.C., where he'd just returned from Ghana, where he'd been chilling with Chance The Rapper and posing for photographs with Ghana's president, Nana Addo Danwa Akufo Addo.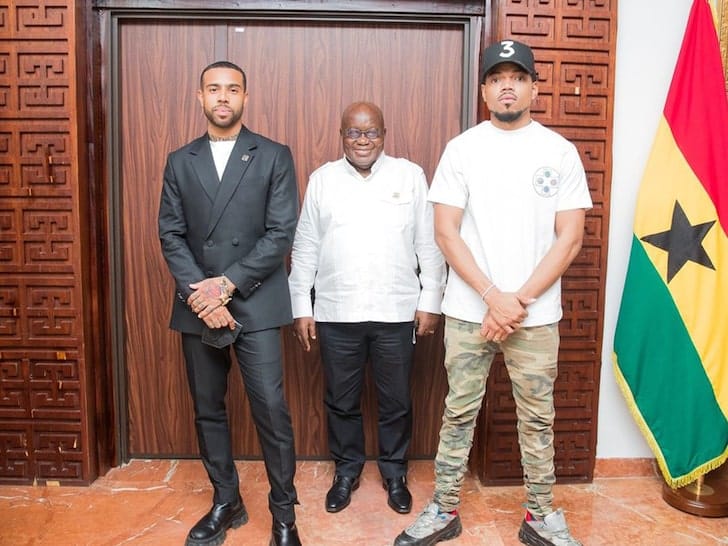 After being pulled aside for a secondary search, law enforcement officers at the airport discovered the drug.
Although some states have found a method to decriminalize mushroom consumption, federal law still classifies mushrooms as a Schedule I substance.
Vic Mensa Arrested: he was detained for felony drugs possession. The material discovered, however, is still being investigated to determine what it is.
Further information will be released soon; stay tuned to this space for more information.