Accra, Ghana's capital, has been rated the finest location to visit in Africa by TIME magazine.
The award puts the city ahead of Mozambique's Benguerra Island and Egypt's Cairo, which came in second and third, respectively.
Accra, according to TIME's 2021 World's Greatest Places, is now easier to reach thanks to the numerous planes that arrive everyday.
Tourists will have enough to see in the capital, including museums, beaches, and the arts, according to the article.
It also stated that Accra is a must-see location for those interested in learning about Africa's history and culture.
The nightlife in Accra, as well as delicious food, were also on the list of things visitors should keep an eye out for.
Prior to producing the World's Greatest Places list, TIME asked our international network of correspondents for submissions of places, including countries, regions, cities, and towns, with a focus on those that provide fresh and fascinating experiences.
TIME's third annual list features one hundred remarkable travel places from throughout the world, according to the publication.
The third annual ranking of the World's Greatest Places, according to the newspaper, "is a tribute to the people and enterprises at the vanguard of those industries who, in the face of unusual conditions, discovered ways to adapt, create, and innovate." It highlights originality, creativity, rehabilitation, and reopenings in places all around the world."
According to TIME, the following are 9 African destinations that followed Accra.
2. Benguerra Island, Mozambique.
The second-largest island in the Bazaruto Archipelago, which broke away from the mainland thousands of years ago, is Benguerra Island. The island is 55 square kilometers in size and is 14 kilometers off the coast. The island was also given the name Santa Antonio by Portuguese explorers.
Benguerra Island offers excellent snorkeling, diving, and fishing options for visitors. Alternatively, you can relax and have a beach picnic.
3. Cairo, Egypt
There are a plethora of things to do in Cairo. The Grand Egyptian Museum (GEM), which has been in the works for ten years, is set to open this year in Giza, according to TIME.
"With more than 100,000 ancient artefacts—including thousands from Pharaoh Tutankhamun's tomb—housed within its modern walls," the GEM will become the world's largest archaeological museum when it opens. Aside from GEM, the Egyptian government is substantially investing in other projects aimed at luring future visitors to Cairo."
The Crowne Plaza West Cairo–Arkan will open with 187 rooms later this year, just 15 minutes from the Giza Pyramids.
4. Chimanimani National Park, Mozambique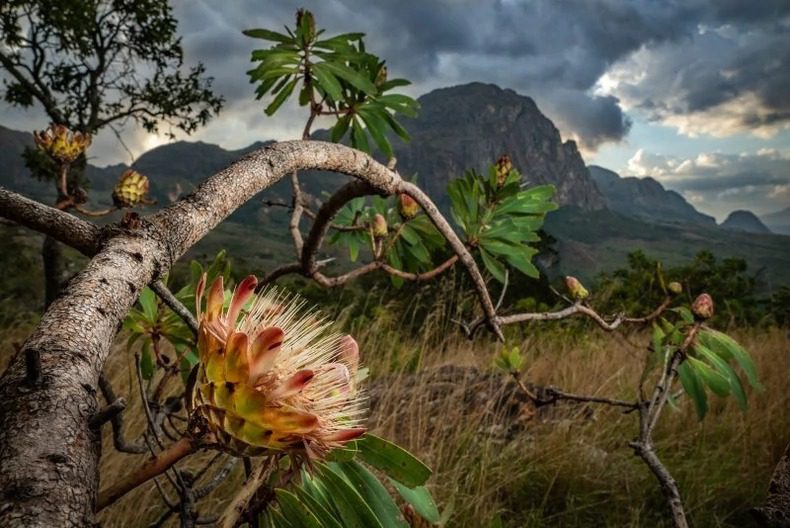 The recently named Chimanimani National Park in Mozambique is located in Zimbabwe's Manica district. The national park is a symbol of the country's continued environmental initiatives.
Hikes up the mountain with a guide are strongly advised. Going on a stroll, on the other hand, requires a certain amount of stamina.
5. Kruger National Park, South Africa
Kruger National Park is one of Africa's largest wildlife reserves, located in northeastern South Africa. Lions, leopards, rhinos, elephants, and buffalos are among the park's inhabitants.
Other mammals and bird species found in the park include vultures, eagles, and storks. The terrain includes mountains, shrub plains, and tropical woods.
6. KwaZulu-Natal, South Africa
KwaZulu-Natal is located in the northeastern part of the country. Despite its modest size, it is home to several of South Africa's most prominent attractions.
The World Heritage-listed Drakensberg mountains, Durban's golden beaches and surf breaks, a rich Zulu culture, and thrilling wildlife activities are all available to visitors.
Hluhluwe-iMfolozi Park, Africa's oldest wildlife park, is also located in KwaZulu-Natal.
7. Lake Kivu, Rwanda
If you work and live in Rwanda, you can visit Lake Kivu as part of your Rwanda safari itinerary or for a weekend.
Sunbathing, swimming, and water sports such as kayaking, windsurfing, and canoeing are just a few of the activities available on the lake.
8. Marrakech, Morocco
Marrakech is known for its souks (markets), the largest of which is Souk Semmarine. Rugs, leather products, silverware, and crockery of various kinds and sizes can be found there.
Camels rides, seeing the Jewish cemetery, visiting the markets, and more activities are available in Marrakech.
9. Okavango Delta, Botswana
The Okavango Delta boasts a unique wildlife richness, and it is rightfully considered as one of Africa's top year-round safari destinations.
It is also one of the largest inland deltas in the world. The Okavango River, unlike other rivers that go to the sea, flows into open land, flooding the savanna and forming a unique and ever-changing inland delta.
10. Sao Vicente, Cape Verde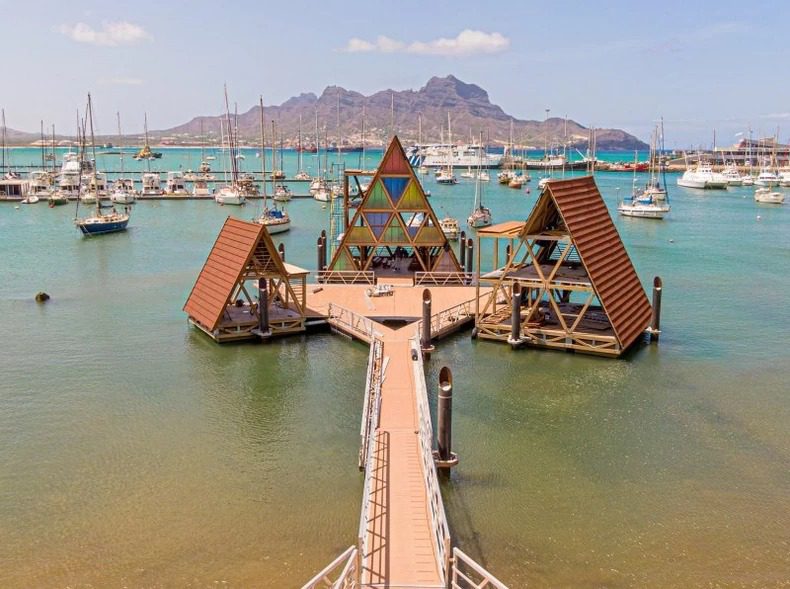 So Vicente is a Cape Verdean island in the West African archipelago of Cape Verde. Mindelo, the northern port, is a cultural center famed for traditional music and colonial architecture such as the Palácio do Povo, which dates from the 1900s.
Guests can go to the beach, climb, go on cultural tours, and so much more.