While air raid sirens blared, Clive Myrie was broadcasting live from Kiev for BBC News at 10 as he spoke about the Russian invasion.
As he reported on the awful events from Kyiv yesterday night, a BBC correspondent appeared to shed a tear.
While air raid sirens blared, Clive Myrie was broadcasting live from Kiev for BBC News at 10 as he discussed the Russian invasion.
"A country at war after a massive Russian military attack by land, sea, and air," he told viewers.
When Clive went on to welcome BBC News' international correspondent Orla Gueri, a tear streamed down his cheek, shocking viewers who took to Twitter to express their displeasure.
"Extraordinary — Clive Myrie presenting the news from Kyiv with amazing dignity and a tear on his cheek," one Twitter user wrote.
"Extraordinary!" exclaimed another. With a tear trickling down his cheek, Clive Myrie presents @BBCNews at 10 from Kyiv."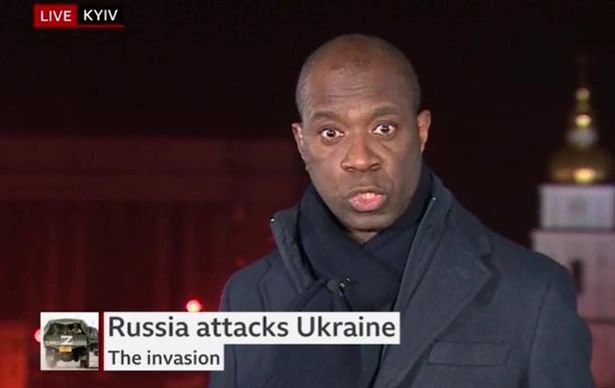 "Wow, a tear streamed down Clive Myrie's face just now while delivering the BBC News at 10," another remarked.
It comes after bomb sirens interrupted ITV correspondent Richard Gaisford's live coverage from Kyiv this morning, leaving viewers worried.
When GMB's chief correspondent was obliged to put his equipment on, he was conversing with anchors Kate Garraway and Ben Shephard.
As he took cover, the television broke away from his report, leaving him visibly terrified.
A siren could be heard in the background as Richard spoke about the strikes overnight: "As we speak, the air raid sirens are going off here in Kyiv – becoming something of a regular pattern here now." Simply informing the public that there is a threat and where they can seek refuge, as well as making an evaluation of their own security."
"Richard, when we hear those air raid sirens, and I know our viewers are anxious about you," Kate said, looking over his shoulder. Are you in good health? Is it necessary for you to flee for your life? "Have you taken any precautions?"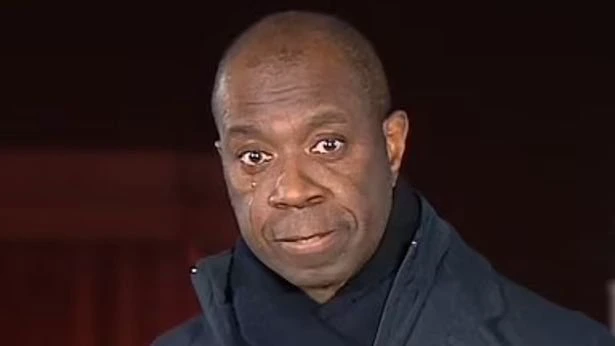 "Yeah, we've taken a few measures, but we've got our – in fact, it's just being passed to me," he said as he slipped on a helmet. "It's time to put on our personal protection equipment." Should the necessity arise, we also have our vests. It's a difficult moment for many people in the city who don't have access to this type of equipment.
"As I look out the window right now, there are still people going down the street with their dogs."