Blessing Okoro, a relationship expert, has some advice for ladies dating jobless and broke guys.
Blessing In an Instagram post, Okoro outlined the key disadvantages of dating jobless and broke men, alleging that broke guys are usually angry, transfer hatred, and are never satisfied.
In her own words, she stated:
"Disadvantages of dating broke and jobless guys. it might sound harsh but it is the truth. Stop dating broke and jobless guys. They are always angry, transfer aggression and never satisfied with anything… you will see them in my comment section too, always angry".
See below,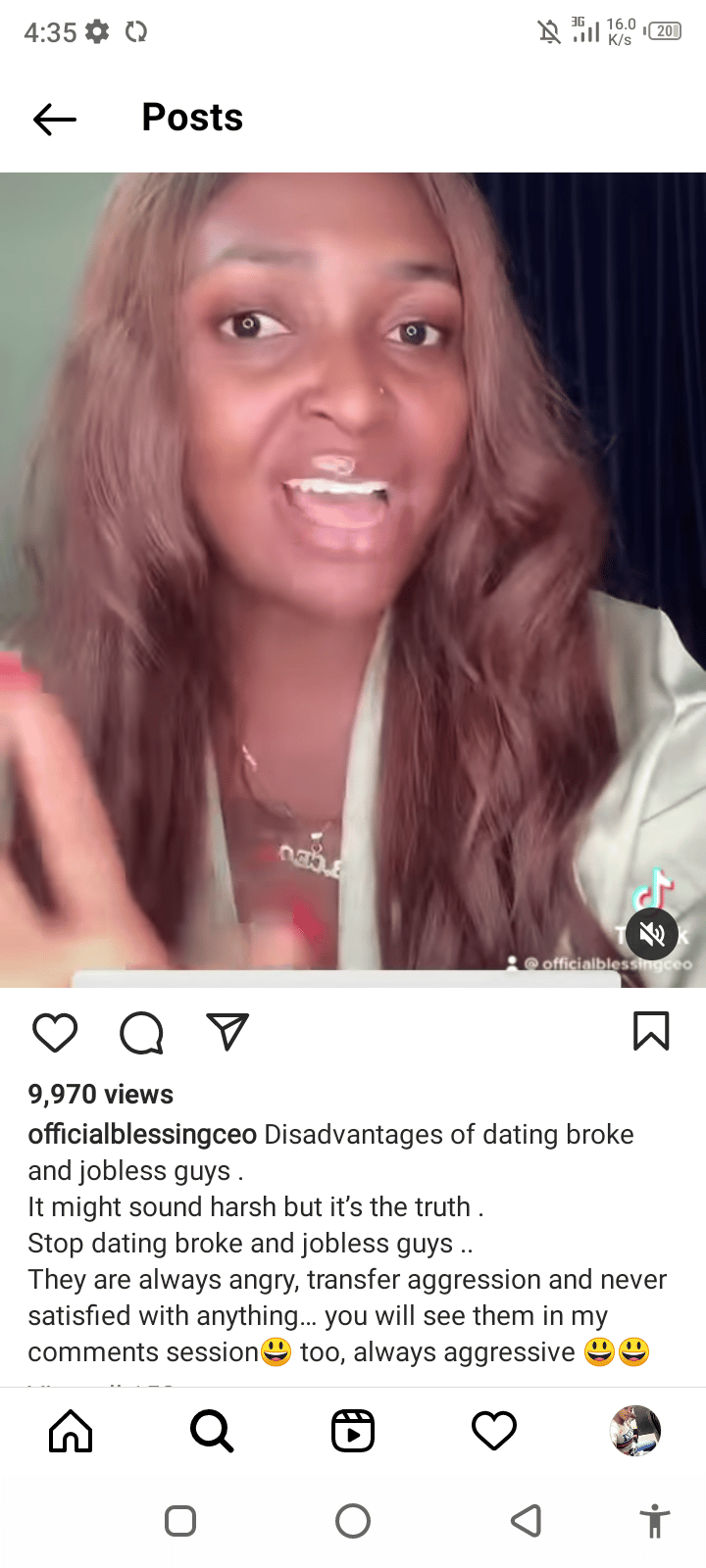 Blessing CEO (born May 23, 1989), also known as Blessing Okoro Nkiruka, is a Nigerian relationship counsellor, social media star, and influencer.
She is well-known for delivering dating, sex, and divorce advice to young Nigerians.
She does it using a variety of platforms, including YouTube, Facebook, and her blog, Break or make-up relationship.