Following the violence at Nigeria's world cup 2022 second leg play-off against Ghana in Abuja, the Fédération Internationale de Football Association (FIFA) opposes a CHF150,000 (N63.9m) fine.
On March 29, the Super Eagles of Nigeria hosted the Black Stars of Ghana at the Moshood Abiola National Stadium in Abuja for the second leg of their Qatar FIFA World Cup Qualifiers, which concluded in a 1-1 draw.
The Ghanaian Black Stars qualified for the forthcoming 2022 World Cup in Qatar thanks to the rule of away goals, which awarded them an additional goal.
Angry Super Eagles fans stormed to the pitch after the country's failure to qualify, attacking players, staff, and officials, resulting in the murder of Joseph Kabungo, a FIFA/CAF Doping Control Officer from Zambia.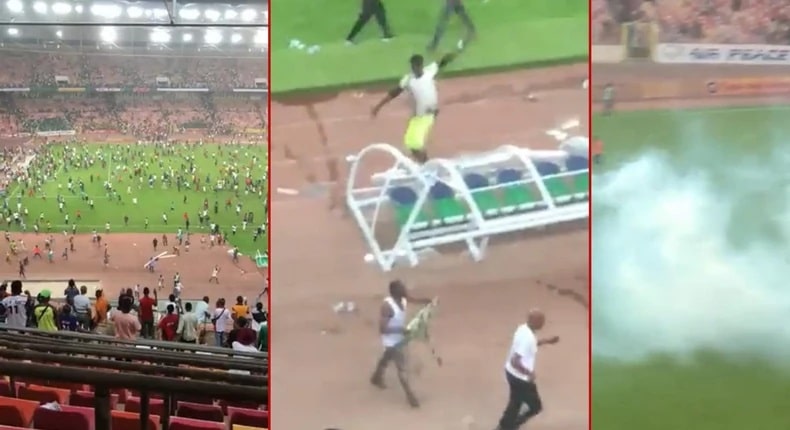 After a thorough investigation, FIFA's Disciplinary Committee reached a judgement, fining Nigeria in the released summary jurisdiction.
FIFA fined Nigeria CHF150,000, which is the equivalent of $154,085.25, N63,881,293, and GHS1,160,034. This was made public in a letter updated on April 28 and available on their website, which can be found here.
The sanction was imposed because the country failed to comply with current safety regulations and failed to ensure that law and order were maintained in the stadium, as well as invasions of the playing field and object throwing.