Professor Ransford Gyampo, a Political Science lecturer at the University of Ghana, has encouraged President Akufo-Addo to acknowledge Ghana's press freedom problems.
"Send a clear message of intolerance for acts that undermine press freedom," he urged.
In response to the 2022 World Press Freedom Index, a Political Science instructor stated that press freedom must be protected as a democratic state.
He warned that the government must exercise prudence in safeguarding journalistic freedom so that some people do not become "tin-gods and tin-goddesses."
"We must reject the deceptive attacks of political land guards on social media and call on the administration to be more tolerant," he said.
While Prof. Gyampo recognizes the government's role in improving press freedom, he also urges the media to take responsibility for their job.
"The media must rethink their sensationalism and purposeful attempts by some to lie, damage reputations, and fail to properly retract and apologise with impunity," he said.
"Actions from all corners would always serve as a recipe for undermining press freedom."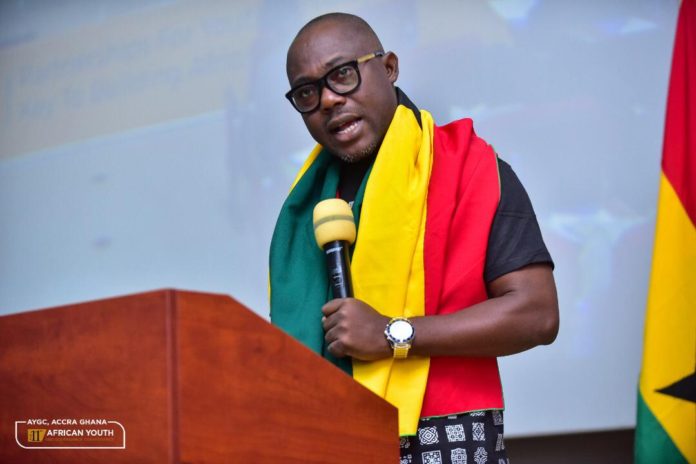 He explained that, just as President Akufo-Addo is not above the law, neither is the media or its practitioners immune to criticism.
"At the same time, any attempt to impose media tyranny on our democratic practice must be rejected." Media professionals must understand that they cannot be exempt from the law simply because they have access to platforms that others do not.
"It must be emphasized that no nation can go further on the democratic ladder with a repressed press," he continued.
A report evaluating Ghana's press freedom performance was released last Tuesday by a French NGO.
According to them, Ghana has slipped 30 places in Reporters Without Borders' annual Press Freedom Index for 2022.
Ghana received a score of 67.43 out of 180 countries in the study, which was released to honor International Press Freedom Day in 2022.
This is the country's lowest ranking in the last 17 years, since it was ranked 66th in 2005.
The country was placed 10th on the African continent, behind many African countries, including Burkina Faso, which was ranked sixth.
"Government has shown itself intolerant of criticism," the study added. Furthermore, officials or people connected to the leading political parties own one-third of the media outlets. They produce a lot of partisan content."
Meanwhile, the New Patriotic Party (NPP) has slammed parts of the World Press Freedom Index for 2022, which labeled the Akufo-Addo administration as "intolerant of citizen and media criticism."
The NPP, on the other hand, claims to have the most free media in history.
Yaw Boaben Asamoa, the party's Director of Communications, stated during a press conference on Wednesday that the party's contribution to the expansion of the media under the Fourth Republic has been extraordinary.
"The NPP believes Ghana's media is the most free it has ever been, and that its contribution to media expansion in the Fourth Republic is unprecedented," he stated.