MultiChoice Group is likely to continue investing in Ghana's film and arts industries, benefiting the country's economy.
MultiChoice has already invested $1 million into the business by developing Akwaaba Magic, a 24-hour channel on DSTV and GOtv, and later Showmax, to highlight real Ghanaian content.
Over 5,000 direct and indirect jobs are thought to have been created as a result of this.
Dr Busola Tejumola, Executive Head, West Africa in Charge of Content, said the business will invest in people, content, and infrastructure at the 1st anniversary of Akwaaba Magic and the launch of Akwaaba Magic Abusua channel in Accra.
"The channel has been able to commission at least 10 series in just a year, including 'Dede,' 'To Have And To Hold,' and 'Sankofa,' to name a few."
"There are presently 13 feature films in production and broadcast. "After the launch last year, we set a very high aim, and I must say that Ghana did not disappoint," she said.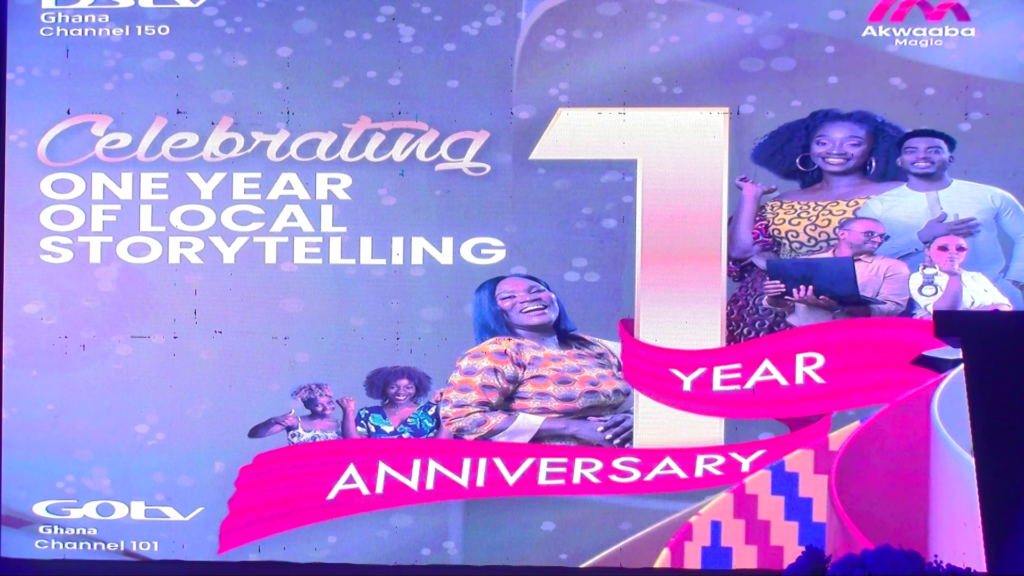 According to her, Akwaaba Magic was the eighth most popular DSTV channel in its debut month and is still in the top 20.
Dr. Busola Tejumola discussed how Akwaaba Magic has aided producers and other players who have been affected by the COVID-19 pandemic.
Although MultiChoice's debut of Akwaaba Magic Abusua is considered as a bold statement, it is no small feat given that it took a 'tussle' between MultiChoice Ghana and its headquarters in Dubai before being approved.
With a presence in 48 countries, Akwaaba Magic Abusua is projected to continue the Akwaaba Magic channel's upward trajectory.
Richard Darko, the chair of MultiChoice Ghana, stated that Africa Magic channels have had a huge impact on Nollywood, adding $600 million to Nigeria's GDP in 2019.
"With a planned $1 billion in export sales, Nollywood is identified in Nigeria's economic progress." "The film business in Ghana has the potential to become a major contributor to economic prosperity," he added.
The film business in Ghana, according to Richard Darko, is harmed by the lack of a viable distribution network comprised of cinemas, film festivals, auditoriums, and streaming platforms.
Alex Okyere, Managing Director of MultiChoice Ghana, stated that these channels will provide high-quality entertainment.
"With our investment and productions like 'Dede,' 'To Have And To Hold,' 'Inspector Bediako,' 'Accra Medic,' and others shot in Ghana, numerous communities have been positively influenced," he said.
On Showmax, Akwaaba Magic is stated to have given Ghanaians a platform to showcase their abilities and produce content to a global audience.
The National Film Authority, Ministry of Tourism, Arts and Culture, film producers, directors guild, actors guild, and independent producers, according to MultiChoice, could not have accomplished this feat without the help of important players.
Other associated areas are projected to flourish as the company continues to push its hyper-local idea with the Akwaaba Magic Abusua channel on DSTV and GOtv.
Mr. Alex Okyere cited content piracy, a shaky regulatory environment, and insufficient training opportunities as difficulties facing the sector, and urged close collaboration to address them.
President Akufo-Addo unveiled a $25 million pitch concept in 2021, and Deputy Minister of Tourism, Arts and Culture Mark Okraku-Mantey shared the government's commitment to movie production.
"This was always to increase the financial fortunes of artists and practitioners." He stated that "we will work hard to attract investment for the industry."
He promised industry players that the government was working on a cultural strategy and a Creative Arts School in Kumasi, as well as a Creative Fund to help practitioners that would emerge from the Creative Arts Agency.
He urged players to create high-quality content and use digital platforms to reach a global audience, as Hollywood and other businesses have done.
Mark Okraku-Mantey praised MultiChoice for offering platforms like Showmax, which sells local content around the world, including 'Eno.'
Meanwhile, Kennedy Dankyi- Appah, Channel Manager at Akwaaba Magic, is pleased that more of these platforms will benefit the local business.
"On Akwaaba Magic Abusua, we're showing season 1 of 'Dede' and 'Inside Out,' as well as 'Tanko Villa' and 'Rock That Aisle,' every Sunday and Friday," says the station.
"In the coming month, we'll show 'High Currency' and others," he said.
The MultiChoice team is in desperate need of talent as it searches for the next big star and producer.
The company expressed gratitude to subscribers and urged Ghanaians to support Akwaaba Magic and Akwaaba Magic Abusua in order for the sector to prosper.
Many famous actors, directors, and producers attended the anniversary event, including Fred Amugi, Oscar Provincial, Shirley Frimpong-Manso, Ivan Quashigah, and others.