According to Newzoo, mobile phones are used by 95 percent of African gamers instead of consoles and computers.
In fact, mobile gaming has risen up the entertainment ranks to become one of the most popular options for individuals to explore during leisure, despite the fact that PC and console games are still more popular in other nations.
Because of the sophisticated and powerful smartphone gadgets that the vast majority of the population will own in 2022, a plethora of mobile gaming titles will be available.
Some games are better than others, but for the most part, mobile gaming is becoming a popular choice for many Africans.
But why? What is it about gaming on a little portable device that makes it so popular in Africa?
An on-the-go gaming opportunity 
The portability factor is the most striking aspect of gaming on a smartphone device. Unlike console machines like the PlayStation 5, mobile games may be played both inside and outside the home as long as you have a stable internet connection.
Casual gamers can dip in and out of individual titles as and when it suits them during the day because mobile games are made to be picked up and set down.
Console gaming, on the other hand, demands significantly more time and attention, which may not appeal to casual gamers, especially when you consider the added skill required due to the extensive detail in many console games.
Mobile games are designed to be enjoyable and engaging while also providing a casual gaming bundle that can be dipped in and out of, from Red Tiger's slots to global hits like Candy Crush Saga.
The fact that these games can be played on a little handheld device is all the more astounding, especially since they're often better games than we've ever had the chance to play.
Mobile gaming, whether on iOS or Android, can be enjoyed whenever and anywhere you choose.
In 2022, console gaming is prohibitively expensive.
Another important reason for the rise of smartphone gaming is the escalating expenses of console gaming.
Because most people already have a smartphone to communicate with others and update their social media statuses, the opportunity to play a variety of games is already available.
As a result, acquiring a prohibitively expensive console computer is out of reach for many individuals across the continent.
A PS5, for example, costs roughly 13,500 South African Rand, and that's before you consider in the games and other accessories that most console gamers demand.
Mobile gaming, on the other hand, is either free or inexpensive, making it a more accessible gaming choice for the bulk of African gamers.
The majority of the games are free to download from the App Store or Google Play and provide individuals with a truly enjoyable and exciting gaming experience.
Mobile games have improved massively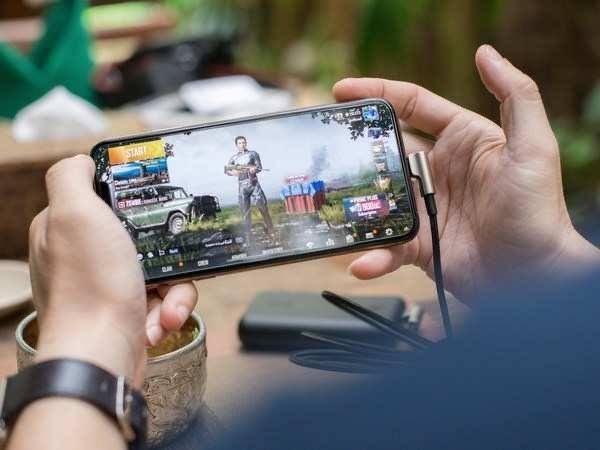 The games accessible on iOS and Android have never been more spectacular, in addition to their ease and affordability.
Console games are making the leap to mobile, enhancing the complete package of mobile gaming.
In addition, augmented reality hits like Pokemon Go show exactly how far gaming on a small handheld device has progressed. Mobile gaming has never been better, from the gameplay and graphics to the accessories smartphone players may purchase while playing a console classic.